News Briefs: The Windward one of five Golden Nugget finalists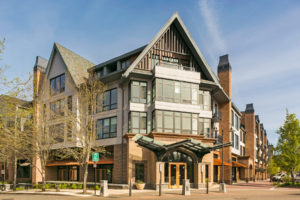 Lake Oswego Review I May 31, 2018
The Windward development in downtown Lake Oswego is one of five national finalists for a Golden Nugget award for best mixed-use projects.
The award recognizes projects that improve communities through exceptional concepts in design, planning and development. The Windward has already been named an Award of Merit winner in the 2018 contest, which drew more than 600 entries from builders, developers, architects and land-use planners around the world.
Read entire article here.