An homage to Lake Oswego's past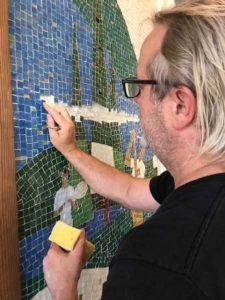 Lake Oswego Review I July 18, 2018
The Windward's developer makes good on a promise to preserve tile mosaics that hung for years on the Wizer Block 
A beloved part of the Wizer Block is now on display in the entrance to the public parking garage of The Windward, the mixed-use project that recently celebrated its grand opening in downtown Lake Oswego.
It's the culmination of a promise made more than three years ago by developer Patrick Kessi, who vowed to honor the city's history even as he worked to shape its future.
Read the full article here.